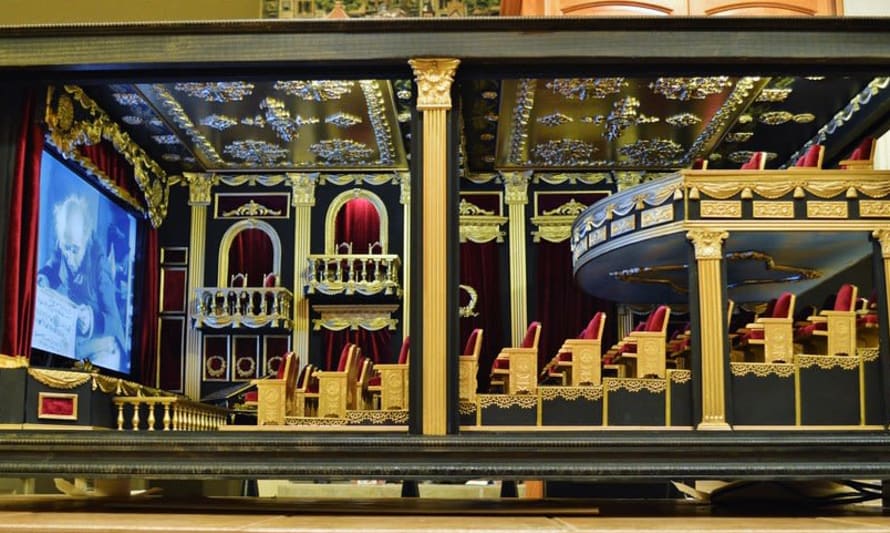 Flatpack at Home: a User's Guide
Not a furniture instruction manual, but a few pointers on getting the most out of Flatpack 2020: the Home Entertainment edition...
Normally around this time you'd be browsing our brochure or website, and plotting a course through 100+ events and screenings in venues all over Birmingham. Although Flatpack online is a slightly simpler affair requiring only internet access and snacks (snacks optional), we've compiled a handy viewing guide. Brace yourself for two and a half weeks of quarantine fun for all ages.
Full programme
For a full schedule grab this PDF, or for more in-depth info browse the Flatpack Online page. This is where all the action will be happening from 1 May onwards.
'Live' events
In these circumstances it's hard to recreate all the trappings of a bonafide Flatpack event (eg, unlikely venue, smiley volunteers in Tshirts, the sounds and smells of a real life audience). However, over the course of the festival there will be three opportunities to come together in a virtual screening room - with the added advantage of being able to chat throughout.
2 May, 8pm: TASTER MENU - offbeat highlights from the short film competition
9 May, 10:30am: COLOUR BOX LIVE - Saturday matinee entertainment for all ages, with a chance to make while you watch
16 May, 8pm: AWARDS NIGHT - all the winners unveiled
Youtube links for these online events will go live the day before they happen. Please note that they are one-off screenings, featuring exclusive short content and not to be repeated.
The rest of the programme
Each day from 1 May, a new programme will go live at Flatpack Online. The videos will be embedded on the relevant page, and you will have ten days to view them before they are lost in time, like tears in rain (sort of). As well as our amazing short film competition and Colour Box family selections, you will also find a number of guest events including talks (PechaKucha), walks (Video Strolls), animated fun & games (Overlap) and feline friends (Internet Cats).
Accessible screenings
The programme contains a selection of subtitled & audio described films. These can be identified from the logos below on each of the short film programme pages.
Audio description 
Subtitled 
Bonus features
Here on the blog all manner of interviews, behind-the-scenes insights and home activities will be popping up throughout the festival. Thanks to all the filmmakers and artists who have generously shared their work and their thoughts at this very strange time.
Get involved
One of the best things about Flatpack (we think) is its ability to bring people together in a darkened room for a collective experience. Clearly, this is pretty challenging right now, but we hope you'll join in the conversation on social media using #FlatpackAtHome. We also hope you'll celebrate with us on our awards night, by donning your fanciest outfit and tuning in live as we announce our award-winning filmmakers. (The best dressed gets a Flatpass to next year's fest!)
We would also strongly encourage you to VOTE. There are two audience awards up for grabs, one for the main competition and one for Colour Box family films. To have your say, just tick a box in the form at the bottom of the programme page - there are nine programmes in total which are eligible for an audience award. And if you do watch any of the programmes it'd be much appreciated if you could give us your FEEDBACK via the short audience survey which you can find on each programme page.
What does all this cost?
Flatpack Online is absolutely free, but your support will help make future events possible. At the festival, a short film screening ticket usually costs £10 per person or £35 for a week's pass. If you're able to, donating this amount will help cover the costs of delivering this programme, so please donate here. You can also join our recently refreshed membership scheme and become a Flatmate.
Image: dollhouse picture palace by Ken Haseltine Regent Miniatures